Why Civic Tech Challenge and Why Now? 
Q&A With Boston's Leading Young Civic Innovator and Creator of the Civic Tech Challenge, Justin Kang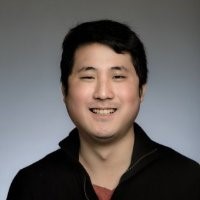 Justin Kang is the founder and Executive Director of City Awake, the civic innovation lab of the Greater Boston Chamber of Commerce, widely hailed as a leading voice for millennials in Greater Boston, and was recognized by Boston Magazine as one of Boston's top next-generation power players. He is also on Generation Citizen's Massachusetts Board, and little-known fact: Justin came up with the idea for Generation Citizen's Civic Tech Challenge in 2014. 
In this interview, Justin shares why the Civic Tech Challenge was created, where it has come, and why it is particularly important now.
What do you love about the Civic Tech Challenge?
I like anytime when there are people who normally wouldn't be together, being together. It is such a fantastic thing to have young people and accomplished technologists and innovators in the same room at the hackathon. For the young people, they learn that technology can be a platform that can help them change the world. For the technologist, it gives them a whole new perspective on what they can do with their skills. At the reception, everyone celebrates innovation and youth civic engagement.
What do you love about Generation Citizen and its mission of enhancing youth civic engagement through action civics education?
I fundamentally believe that if we have a more informed public, that will make all the difference in social progress. We need people to be more educated about the issues so that they can form thoughtful opinions. Because it's not about people agreeing on the exact tactics, but it's about creating a generation of respectful individuals who can argue with dignity. And we need empowerment; we need to educate young people to understand that they can contribute at young age and beyond to shaping their cities, their towns, their states, the country, the world.
By focusing on this type of education, Generation Citizen takes a systemic approach because it affects all issues. Health, income inequality, climate change, bullying. It's a way for all these issues to have future changemakers (or even changemakers now because these young people are making change in Generation Citizen classes right away, from day 1). Generation Citizen creates a foundation for all the other social issues that need our attention.
Why should technologists and the innovation community care about youth civic engagement?
Ultimately the technology, startup, and innovation community goes hand in hand with civic action. Both need to be scrappy, both need to be optimistic, both need to be aggressive about their vision. The personality of the innovation community and the personality of the civic community are very aligned.
And also, the innovation community is getting more influential in politics: in DC and on Beacon Hill. Boston tech is starting to understand that interacting with government is not something they should avoid, but rather something they should encourage.
What is the origin story of the Civic Tech Challenge?
When I joined the Massachusetts Board for Generation Citizen, I was working in a technology startup. At that time, there was an increasing interest in how to use technology as a civic platform to engage citizens and mobilize people and causes. It seemed like a conversation Generation Citizen should be part of. So when I joined the Board, one of the things I thought I could contribute as a Board member was connecting GC to the technology community and this conversation. So we took this popular concept of a hackathon, customized it to the needs of Generation Citizen and lens of civic engagement, and set out to mobilize the technology community for a great cause.
That was the initial concept, and I've been very excited and proud for how much it has grown since then.
How has the Civic Tech Challenge grown?
It's amazing to see the growth and the excitement of people involved. The first year that we did it, I was supportive and Gillian led it and we had a small number of volunteers. But now our volunteers have grown into a formal Host Committee with nearly 30 people executing the various aspects of the event. It is not an easy thing for a nonprofit to garner that level of support. So just from that aspect it's been a wonderful transition over that last couple of years. I am also excited that it continues to be Generation Citizen's biggest fundraiser, and that it even expanded to San Francisco.
Why is Generation Citizen and the Civic Tech Challenge particularly important now?
Generation Citizen takes a systemic approach in educating the future to be active now and also be effective changemakers down the road, and this matters now more than ever. Look at this presidential season and how hostile it's become, and how cynical it's become. Both presidential candidates are hugely disliked. That's a problem. I think Generation Citizen has a big responsibility now and also down the road to help us avoid situations like that in the future. And the innovation community can be part of this by getting involved in the Civic Tech Challenge.
Anything else you want to add about Generation Citizen or the Civic Tech Challenge?