Did you just miss a chance to vote? An update on April 2017 municipal elections
By Brandon Klugman
While hotly contested special elections for Congressional seats in Kansas and Georgia have dominated most discussion of elections this month, it is important to remember that springtime also marks local election season for many cities across the country. Cities in several states held local elections earlier this month, and it's worth paying attention to voter turnout numbers in these races. As our CEO, Scott Warren, argued in an op-ed on the Los Angeles mayoral election published in the San Diego Tribune, a functioning democracy requires robust citizen participation, and it remains unclear whether the post presidential election wave of political excitement will translate into meaningful, sustained engagement.
Los Angeles made headlines for the dismal number of voters who came to the polls for its mayoral race, but some smaller cities have seen more encouraging participation numbers in April. A small sampling:
We can't predict the future, but we're hopeful that renewed civic activism that has emerged in the past months translates into high levels of voter participation and broader action. It is also important to note that while the turnout rates in the cities above are promising indications for turnout across the country, disparities between voters and nonvoters persist. Almost across the board, older, wealthier, and better-educated citizens are most likely to vote. Cities should focus their efforts on making sure all eligible citizens are able to cast a ballot, and we all must remember that it is our duty to participate every day and in every election, not just once every four years.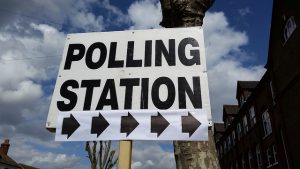 Generation Citizen is a nonpartisan, 501(c)3 tax exempt organization which does not endorse candidates; our goal is to engage our staff, participants, and stakeholders in political and civic action on issues that matter to them personally and in their communities. The opinions expressed in this blog post are those of the writer alone and do not reflect the opinions of Generation Citizen.