For Immediate Release:
Thursday, December 10, 2020
Contact:
Matt Davis
matthewcharlesdavis@gmail.com
(917) 526 9530
Generation Citizen Announces New CEO: Elizabeth Clay Roy
The National Action Civics Organization Embraces New Leadership To Meet A New Moment For American Democracy
(New York, NY, For Immediate Release) — Generation Citizen is thrilled to announce its new CEO, Elizabeth Clay Roy, an experienced and collaborative leader of social change initiatives.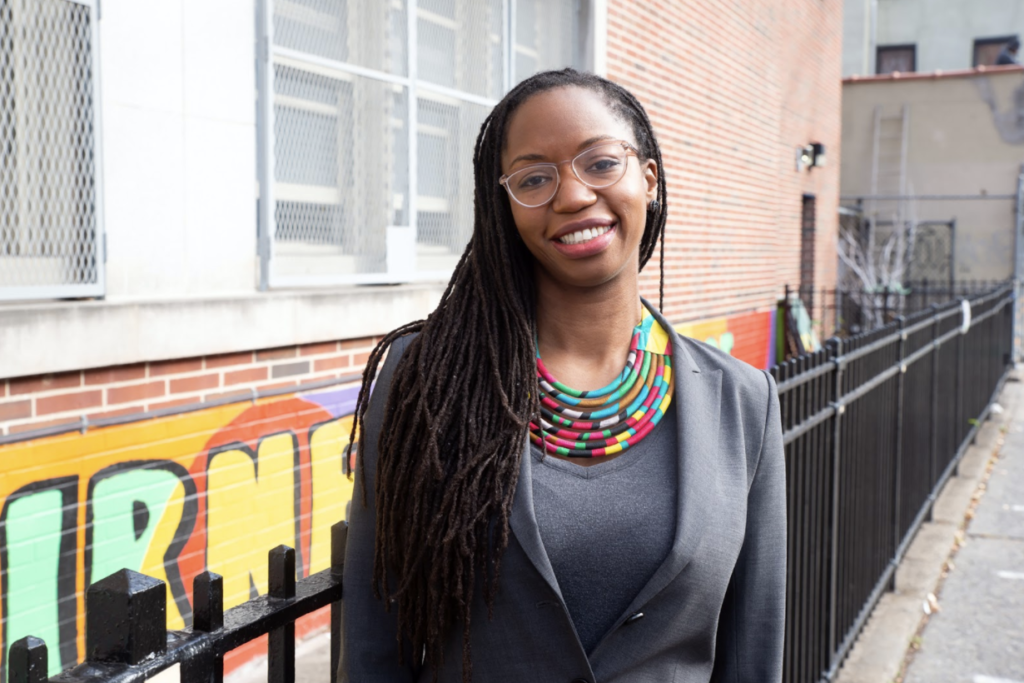 Ms. Clay Roy begins her tenure in January 2021, and will lead GC's new strategic plan centering racial equity as foundational to its engaging educators, schools and districts across the country to lead Action Civics — an experiential, project-based approach to civics education in which young people learn about democracy by actively working to address issues in their own communities. Ms. Clay Roy joins the organization as part of a planned leadership transition led by the organization's co-founder and outgoing CEO, Scott Warren.
Generation Citizen was founded in 2010, and has grown rapidly to establish locations in Massachusetts, New York City, Oklahoma, Rhode Island, the San Francisco Bay Area, and Central Texas– as well as remotely serve students in Alabama, Kentucky, Southern California, and Utah. To date, the organization has delivered Action Civics education to more than 90,000 students across geographically and politically diverse communities.
Ms. Clay Roy was most recently the Executive Director of TakeRoot Justice, which helps grassroots organizations in NYC build community power through legal services and participatory research. She has led coalitions and campaigns from the community to the national level, and has also served as the Co-Director of South Bronx Rising Together, an educational equity partnership; the founding Deputy Director of Opportunity Nation, a national campaign to expand economic mobility, and a Policy Advisor and the Director of Grassroots Governance under Massachusetts Governor Deval Patrick.
A graduate of Columbia University and Massachusetts Institute of Technology, she was an IGNITE Leadership Fellow at NYU's Wagner School for Public Service and has been named as a 40 Under 40 Rising Star by New York Nonprofit Media and a Trailblazer by Community Resource Exchange.
Ms. Clay Roy said: "There could not be a more incredible time to be focused on how young people are going to lead our democracy forward. This is a really hard moment in America. We have a health crisis. An economic crisis. And our extended crisis of racial justice is fully revealed. And there's no question young people are uniquely impacted in all of these, and young people have so much to say. Young people's ideas are essential to get us through this difficult moment and into a new kind of future for this country.

What I love about Generation Citizen is the fact that our vision is an America where young people have a chance to engage fully in an inclusive, participatory and equitable democracy. There's just no place I'd rather be right now."
Mr. Warren said: "Elizabeth is the right leader at the right time for this amazing organization. I know she is going to take GC to new heights under her leadership."
Ms. Clay Roy joins the organization as legislatures across the country are about to convene for their 2021 sessions, a new President is set to be inaugurated, and a pandemic has caused all of us to examine the role of government in helping its citizens. The organization recently launched an ambitious 50×2026 campaign to pass civics legislation in all 50 states by 2026 — the 250th anniversary of the Declaration of Independence.
Julie Hudman, incoming chair of the Board of Directors for Generation Citizen, said: "I'm excited to help lead Generation Citizen through this next stage in its trajectory. We are proud of the thoughtful transition plan we have carried out, and we are so thankful for the job Scott has done in leading GC to become a national organization. Elizabeth will be able to implement this new strategic plan, anchored in equity and inclusiveness, with a warm, attentive leadership style that our staff, partners, and our young people will embrace. On behalf of the entire Board, we are thrilled to work alongside her in this important time in our country's history."