And here are recaps of each class project that won an award: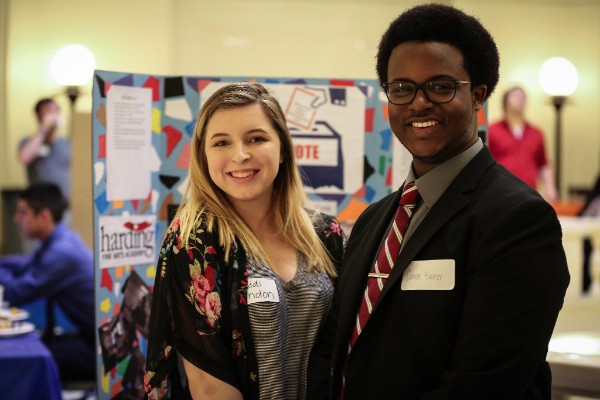 POLLUTION IN DRINKING WATER
NORMAN NORTH HIGH SCHOOL, MS. JOHNSON'S 12TH GRADE CLASS
Students were concerned with the amount of nitrogen and phosphorous pollution in Lake Thunderbird, the primary source of drinking water for the City of Norman. They want to provide a healthy future for the community. The class focused on educating Norman's farmers and homeowners to be more cognizant about the types of fertilizer they use and work with the City Council on ways to reduce pollution.
BREAKDOWN THE BARS: HIGH INCARCERATION RATES IN OKLAHOMA
SOUTHMOORE HIGH SCHOOL, MS. BLEVIN'S 12TH GRADE CLASS
Students concerned about the negative effects of over incarcerating parents and young adults. They identified legislation that would reduce incarcerating citizens for non-violent crimes and worked to lobby for them. (SB650, SB689, SB609, and SB603). The met with Kris Steele, a former legislator who is now serving as the Executive Director for TEEM (The Education and Employment Ministry) and is the leading advocacy for criminal justice in Oklahoma.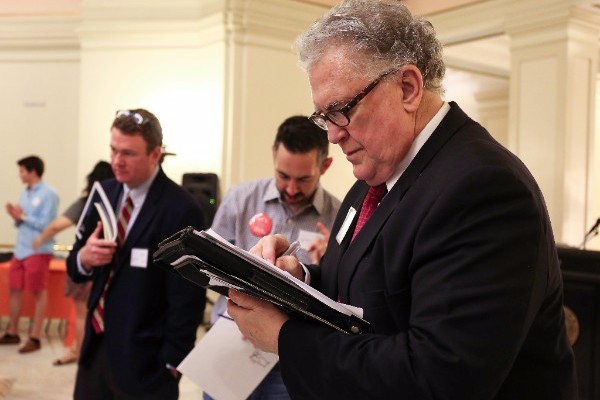 STUDENT HOMELESSNESS IN NORMAN
NORMAN HIGH SCHOOL, MS. O'CONNOR'S 12TH GRADE CLASS
Students concerned with the lack of resources and the stigma that is associated with being homeless in Norman Public Schools. They sought to find a way to connect with Bridges, a local non-profit to create a student board and increase student voice on the issue.
VOTER ACCESS IN OKLAHOMA HIGH SCHOOLS
HARDING FINE ARTS ACADEMY, MS. AMUNDSON'S 12TH GRADE CLASS
Students concerned their peers do not understand the steps to register to vote and would like to see the process streamlined on high school campuses. They are working with Representative Mickey Dollans to author a bill for the next legislative session.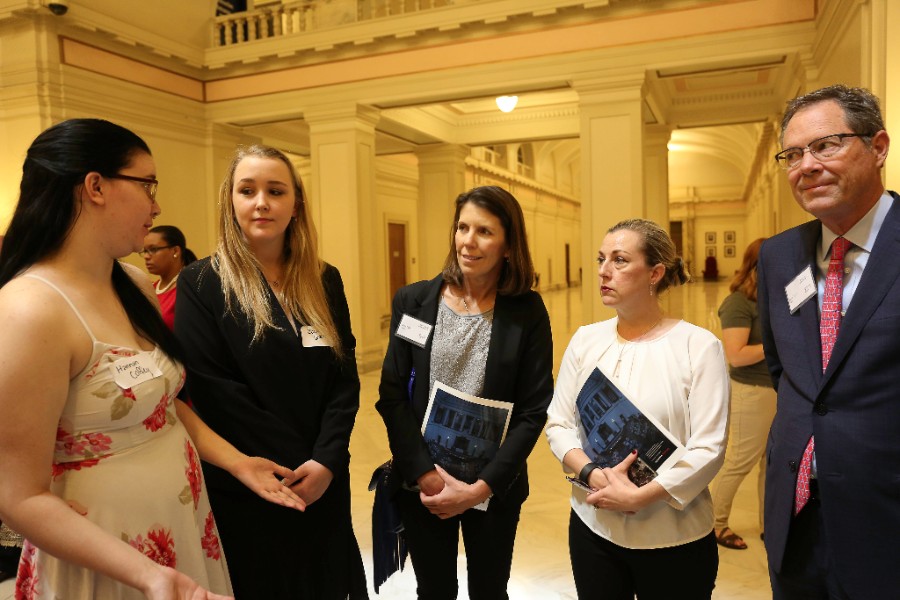 TEACHER PAY RAISE IN OKC PUBLIC SCHOOLS
SOUTHEAST HIGH SCHOOL, MS. KENNEDY'S 12TH GRADE CLASS
Students concerned that we are losing too many talented teachers due to underfunding teachers pay. They sought to identify and advocate for legislation that would increase teacher pay in Oklahoma schools.
STANDING UP TO DISCRIMINATION IN MOORE PUBLIC SCHOOLS
SOUTHMOORE HIGH SCHOOL, MS. BLEVIN'S 12TH GRADE
Students concerned that there are not clear and accessible policies that protect them against discrimination and harassment.
FUNDING ALTERNATIVE HIGH SCHOOL FACILITIES IN NORMAN PUBLIC SCHOOLS
DIMENSIONS ACADEMY, MR. NICHOLSON'S 9TH-12TH GRADE
Students concerned that their campus has not been maintained the way the other Norman schools have been in recent years.  They would like to see Dimensions Academy represented in the 2019 Bond Issue.