The Next NYC Schools Chancellor Must Address the City's Stark Civic Engagement Gap
by DeNora Getachew, New York City Executive Directorand Erin Garry, Assistant Principal at the Bronx Academy of Letters and member of  Generation Citizen's Local Advisory Board
On January 14, 2017 the New York Times published an editorial "Some Bright Hopes for New York's Schools" encouraging Mayor de Blasio to identify a clear, compelling mayoral vision and backing for forceful action on behalf of students to ensure equity and excellence in the system, if he seeks to attract a successor to current NYC Schools Chancellor Carmen Farina. Here's our response:
As our nation and city grapple with how to strengthen our democracy, the Mayor and the future NYC Schools Chancellor must articulate a bold vision for reinvigorating civics education in the city's public school system. We wholeheartedly agree that the next Chancellor has to ensure that the system is more equitable and promotes excellence. Civic equity excellence is a fundamental part of this, yet the civic engagement gap that plague's the City's most underserved communities has been largely omitted from the conversation. Action Civics, or teaching young people about how government works by directly engaging with government to solve local problems, is a concrete solution to bring equity to our system and eliminate this gap. The next Chancellor must make meaningful and effective civics education, which equips our City's youth with the civic knowledge, skills and dispositions necessary to actively participate in our 21st century democracy, a fundamental priority of his or her tenure. Anything less, i.e. rote memorization of government facts, simply won't do.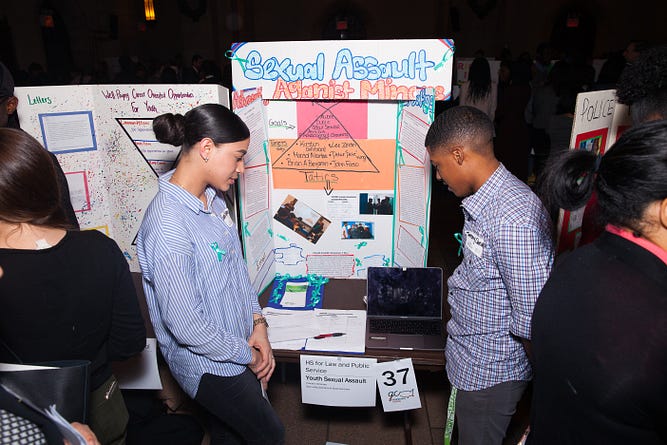 DeNora Getachew is Generation Citizen's New York City Executive Director, and Erin Garry is Assistant Principal at the Bronx Academy of Letters and a member of Generation Citizen's Local Advisory Board.