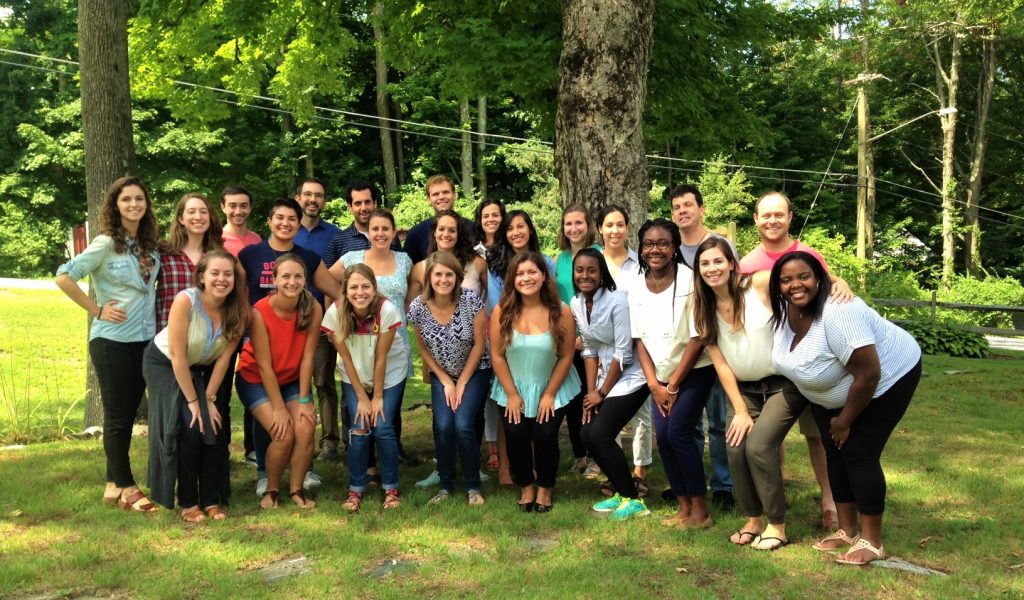 Last week, the Generation Citizen team traveled from all across the US to attend our annual retreat at the Wisdom House in beautiful Litchfield, Connecticut. This retreat is the one time a year when all GC staff can come together in person to collaborate and engage meaningfully with each other and our varied work, and spend time enjoying each others' company.
It was a jam-packed four days of workshops, trainings, brain-trusts, and just good old fashioned fun (yes – we did play charades and Marco-Polo). We focused on building our organizational community across sites and teams, strategic planning and priorities, and amplifying excitement around our growth. As this retreat hosted more GC staff than ever before, 25 of us in total — including our new Site Manager for Central Texas, a nearly all new NYC Program Team, and AmeriCorps VISTAs in Massachusetts and the Bay Area, that excitement was unmistakable throughout our time together.
It was incredible to hear stories of GC's early years and see how far the organization has come and to then feel the collective enthusiasm and dedication to achieving even greater success in the years to ahead. It is safe to say that every team member, new or veteran, left the retreat feeling energized by our support for one another, our desire to see each other succeed, and most importantly our passionate belief in the vital importance of young citizens taking charge of their own lives, and their own communities.
WE ARE TEAM GENERATION CITIZEN!